Last night, my mom and I went to SM City Cebu to buy stuff. She bought her first QWERTY phone which is a Nokia C3. We both have QWERTY phones now. We went to Tribu Outdoors afterwards to check if there is something new and if their Shoedal has arrived.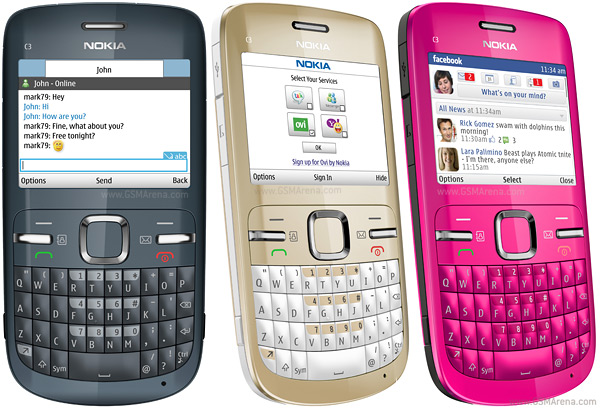 Nokia C3 (image from gsmarena)
Upon arriving, the guy in the store told me that they only have their slippers. I was really excited for the Shoedal because I want something that I can wear anytime without wasting socks.
They told me there is no definite time for the Shoedal's arrival. We left the store and ate our dinner. After dinner, I told my mom that we'll visit Sanuk which is located on SM North Wing. But before that, she suggested to give my nephew a gift. We went to this teddy bear store and bought one. We then went to Sanuk after.
To those who were not familiar with Sanuk, it is, in my opinion, are like Tribu's Shoedal but overly priced for reasons that it's imported.
Sanuk is a footwear brand based in Southern California. Sanuk, the Thai word for fun was founded by Southern California native Jeff Kelley when he started making sandals out of the indoor-outdoor carpet. The first product created was green-carpeted and entitled the "Fur Real" after one shop owner asked if the novelty sandal was "For Real." The Fur Real first became a runway hit through boutique stores and not the intended surf shops. The novelty act was followed up by a sandal wrapped in wire mesh, a leopard print version, and styled made out of a poncho material in a variety of colors.

Sanuks centers itself around a positive lifestyle advocating the slogan, "Smile, Pass it on".
A pair of Sanuk is priced ridiculously at Php 2490. I know it's cheaper in other countries. I'm not here to vent about the price. Eventually, I bought one and I want to share my experience wearing the ridiculously expensive footwear.
I wore it the next day. At first I wore it without socks but I changed my mind and wore it with socks instead. I still have my ankle socks which I usually wear together with my Pony shoes. The first few kilometers were normal. That walk proved that my ridiculously-priced footwear's worth.
It felt like I was wearing nothing. It's so light and it's so comfy!
This ridiculously-priced footwear earned my "comfy-and-reliable" title and this comfy-and-reliable footwear is a must have if you're strolling around the city, having a joy ride, going to the mall, going to school, traveling, etc.
And if you're wondering the design of the Sanuks, here's a photo: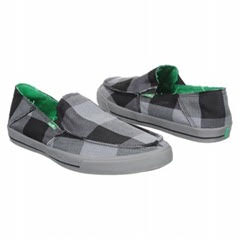 Smile… Pass it on. 😊