Dama Wars
Published June 28, 2010
Tags:
Personal photo
June 28, 2010. I went to school early because I have a class at 8:00 AM. It was my keyboarding class but it turns out the whole morning class is suspended because it was the birthday of the University President, Rev. Fr. Enrico Peter Silab, OAR. If I only knew about it, I wouldn't go to school in the morning and just enjoyed the internet at home.
Luckily, I met Dennis Sebastian Davide (DVD) and Jose Lewis Gachalian (Tsong) outside the school. The guards didn't let them in although they are members of the Forward Publication, the official school paper of the University of San Jose-Recoletos.
We decided over a bottle of Sting to play Company of Heroes: Tales Of Valor in one of the internet shops near the school. I was kind of excited and at the same time worried because I haven't played the game for a very long time. When we arrived in the internet shop, we logged into the computers and began playing. It was a long game. DVD and I had the chance but sadly, the time is up for the three of us and we decided to go back to school.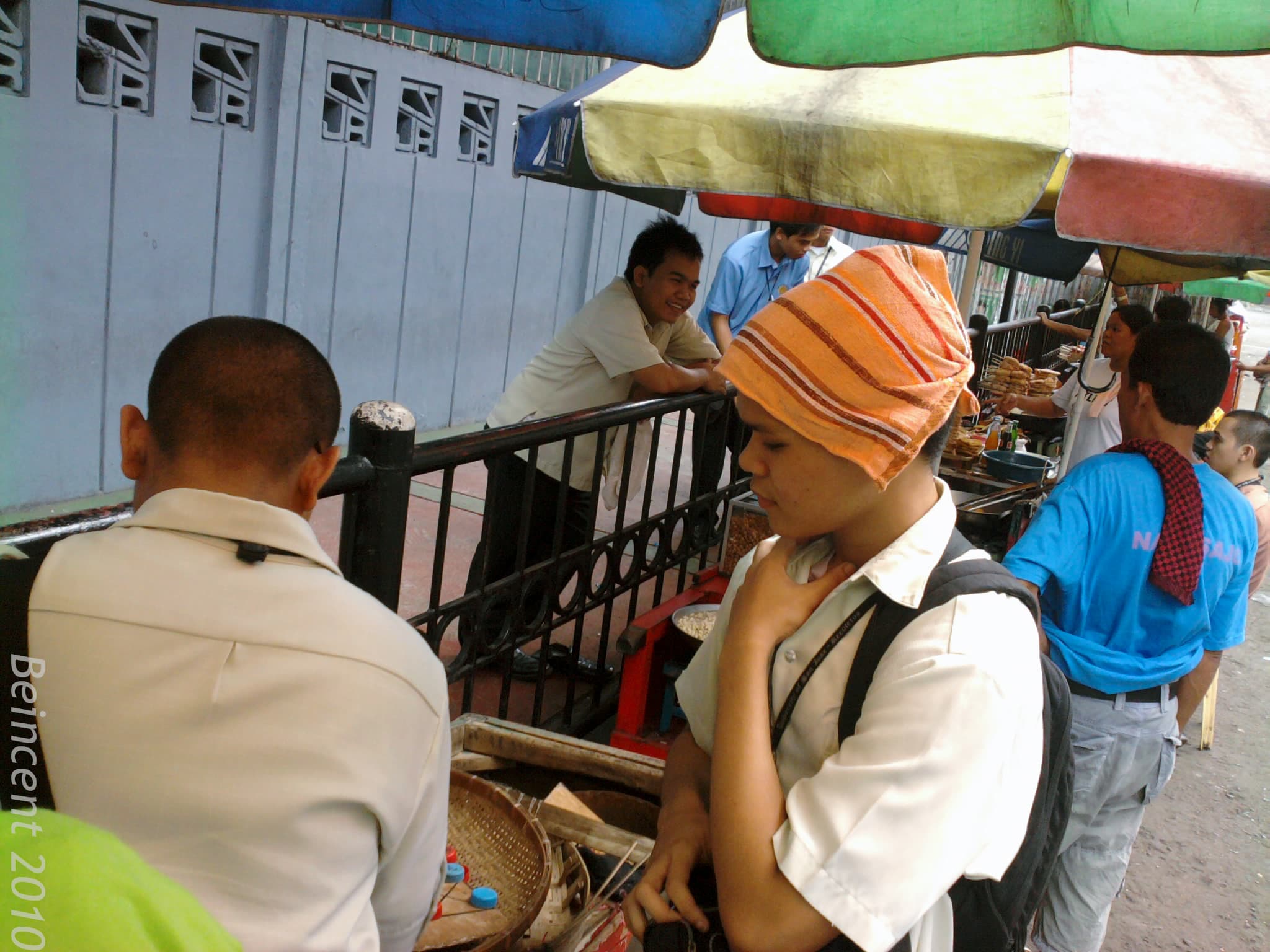 Dama game between Tsong and DVD
We have nothing to do and it's still 9 in the morning. We decided to play Dama, a local version of Checkers made up of caps from mineral bottles and soft drinks. DVD and I started the game, then Tsong and DVD. I stopped playing because I want the DVD and Tsong to battle. They were serious in playing the game until 11:00 AM.
For the nth time in playing Dama, Tsong finally defeated DVD. LOL! We stopped playing at 11:10 in the morning. We lined outside the gate with Tsong forming my 20 pesos bill into a polo, I have no idea why it was called a polo in the first place. We were inside the school at 11:30 in the morning and the lobby is littered with Coke.